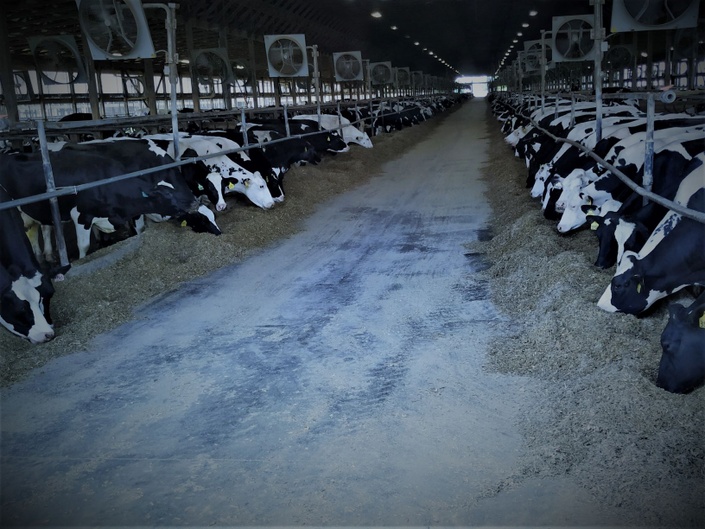 A to Z of Scientific Dairy Farming
The ultimate course to solving practical problems in dairy farms using scientific techniques
At Teplu, we have created just the perfect online course on dairy farming for you. Whether you want to start your own dairy farm or expand your existing dairy farm, you will find the right guidance here to make you successful. Our course on scientific dairy farming is carefully crafted by considering the practical problems that farmers face at the field. The best experts in the dairy industry and renowned veterinary doctors have come together to create a one of its kind course on dairy farming for you.

Online Courses of Teplu are recommended as beneficial for farmers by IVRI (Indian Veterinary Research Institute), Asia's premier institute on veterinary and animal sciences. CLICK HERE to know more.
What will you learn from this online course?

Setting up and managing a profitable dairy farm is both an art and science. Successful dairy farms have changed the fortunes of farmers and created wealth over the years. Dairy business is often subject to the vagaries of nature and fluctuations in prices of feed and fodder.
Diseases affect not only the health of animals but also the profitability of the farm and productivity of animals. Managing a dairy business is hence about managing different subjects under one business. If managed scientifically a dairy farm can provide incomes which are equally good as those earned through some jobs in cities. Most importantly, you get to be an entrepreneur and enjoy your freedom.

From this online course on dairy farming you will get to learn how to manage eleven of the most critical areas of dairy operations. Within this you will learn how to plan and implement numerous scientific procedures and techniques required for successfully managing dairy farms:
Clean Milk Production – Learn how to produce milk with low bacterial count so that they don't spoil easily. Improve the value of the milk that you sell by learning how to produce antibiotic and aflatoxin free milk and many more techniques.
Selection of dairy animals -Learn the science and art of buying the best kind of dairy animal that your dairy business needs. While buying animals farmers often see the animal produce 14 to 15 litres of milk but get only 4 to 5 litres when they are brought to the farm. Learn how to avoid such problems.
Animal Health & Disease Management - Learn about the symptoms related to diseases in dairy animals and improve their health. Equip yourself with the latest in disease management in dairy animals to prevent diseases from coming into your farm.
Housing Design for Dairy Animals – Create housing structures in your dairy farm that reduce the labor requirement, improve health of animals and cost less. Learn how successful dairy farms create housing structures and get different kinds of designs and layouts.
Calf & Heifer Management – "Today's calf is tomorrow's cow". Ensure that all the calves in your dairy farm survive and grow into healthy adult animals. Learn how to rear calves and heifers to get a high body growth rate and reproductive performance.
Nutrition for dairy animals -The profits or losses in a dairy farm are directly linked to what you feed animals. Understand the nutrient requirements of dairy animals and provide them the required fodder to improve milk production. Learn what to feed animals for improving profits.
Advanced Course on Dairy Nutrition – Provide the correct nutrition during different stages of lactation. Use the essential principles of dairy nutrition to make your dairy farm profitable. Learn how to create your own ration formulation. Become an ace in selecting feed and fodder scientifically and make your own Total Mixed Ration (TMR).
Breeding & Reproductive Problems - Farmers often complain that their dairy animals don't get pregnant. Get skilled on all aspects that prevent problems linked to reproduction of dairy animals. Learn the science behind getting better conception rates and creating a great next generation of dairy animals. Use the best pre-calving and post-calving techniques for success in your dairy farm.
Mastitis in Dairy Animals – Mastitis is the infection of udder in dairy animals. It leads to losses in milk production. The most common disease in dairy farming that causes severe losses to dairy farmers. Master the science of preventing mastitis.
Disease diagnosis & laboratory procedures - In many dairy farms diseases spread from one animal to the others quickly. Successful disease prevention requires identification and timely diagnosis. Learn about lab procedures so that you can get timely treatment for your animals through veterinary doctors. Prevent harmful parasites from affecting your dairy animals and learn about tests that help you establish the quality of your milk in the market.

Business Planning for Dairy Farms - Many farmers don't get dairy loans even though they have land. Learn how to create project reports and business plans. Learn about automation, how to reduce losses in your farm, getting finance, sales and marketing of products and many other facets that help you convert your dairy farm into a successful business.
Embryo transfer technology (ETT) -In this course we will teach you how to do ETT to produce more milk yielding animals in your dairy farm. You can breed animals several times a year using ETT and increase your profits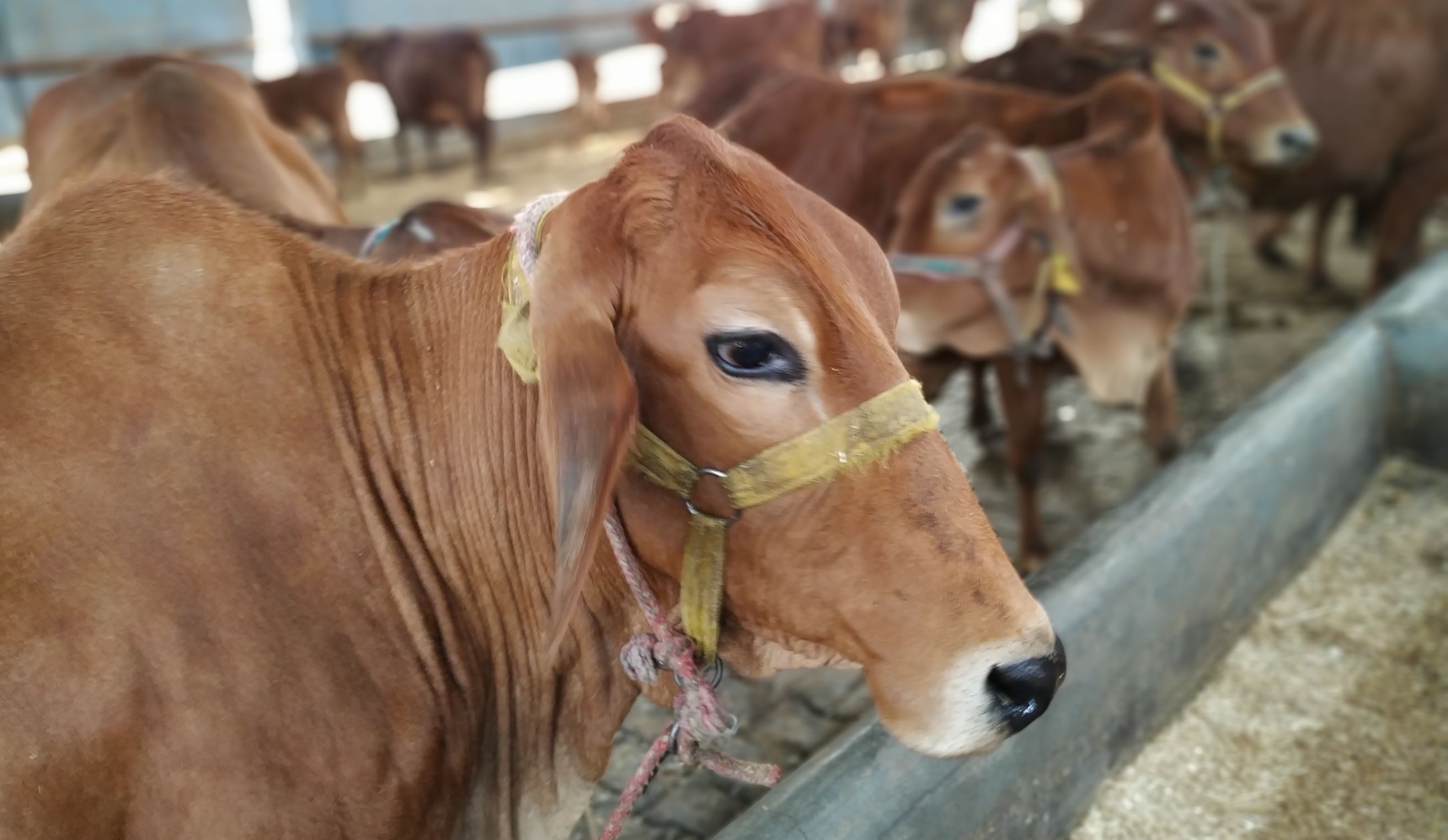 Meet your Instructors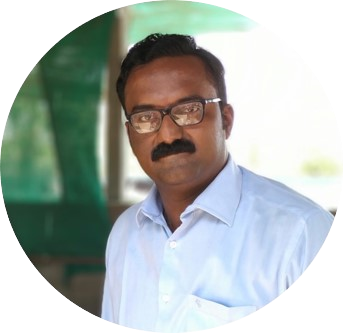 Dr. Shailesh Shamrao Madane

Farm Management
Proven track record in managing profitable dairy farms, over 10 years experience in consultancy for setting up successful farms, training farmers & corporates. A BVSc & A.H., from Bombay Veterinary College. As a winner of GRMF award he has studied in quality milk production services laboratory for 3 months at Cornell University, New York, USA. A firm believer in dairy farming as a stable source of livelihood.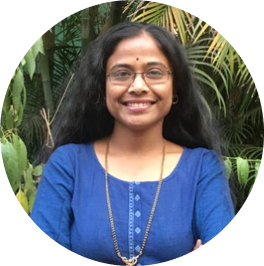 Dr. Manisha Dinesh Bhosale
Business Planning
Over 10 years experience in teaching management students. A B.Sc., B.Ed., MCM, MBA and holds a doctorate degree, she has conducted numerous training programs for companies in the livestock sector. She has also worked on artificial intelligence in dairy farming. She currently helps NGOs and self help groups to promote dairy farming at the grass root level.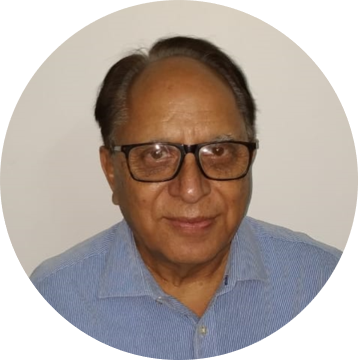 Dr. T. K. Walli
Animal Nutrition
Ex. Head of Department, Nutrition, National Dairy Research Institute (NDRI), Karnal. Holds a doctorate degree in animal nutrition. Numerous dairy farms have benefited through his work. He has over 35 years of research and teaching experience, and more than 200 research and other publications to his credit.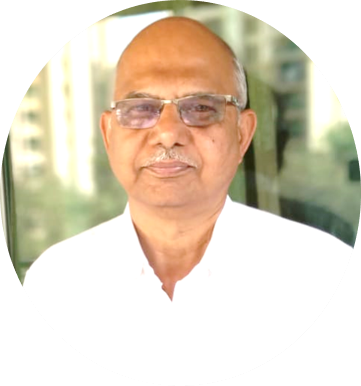 Dr. Milind Kulkarni
Animal Health & Calf and Heifer Management
Holds a position in India Book of Records 2019, as "Most generations of veterinary doctors in a family". Over 40 years of practical experience in managing animal health. BVSc & A.H., Bombay Veterinary College, Former Assistant Commissioner of Animal Husbandry, Government of Maharashtra. Over the years he has guided a large number of entrepreneurs in dairy farming.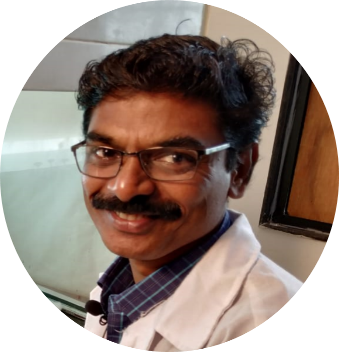 Dr. Dayaram Suryawanshi
Disease Diagnosis and Laboratory Procedures
MD of Omega Laboratories. Over 25 years of experience in Diagnostics, 10 years of teaching experience at Bombay Veterinary College, BVSc. & A.H., MVSc. Pathology. He has examined more than 2,50,000 blood samples and conducted over 13500 postmortem examinations of domestic animals in dairy farming and has numerous research publications to his credit.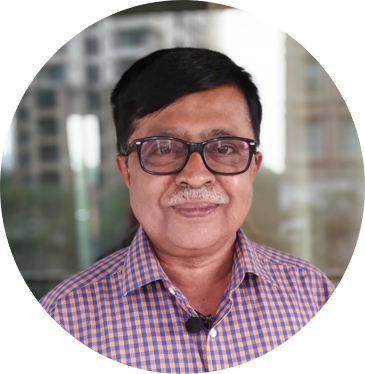 Dr. K. S. Ramachandra
Advanced Nutrition
Renowned Animal Nutritionist with vast experience as a researcher, planner and policy implementation expert in dairy farming. Holds a doctorate degree in dairy animal nutrition from National Dairy Research Institute, Karnal. Executive Member of Indian Dairy Association and was a technical expert to Government of India.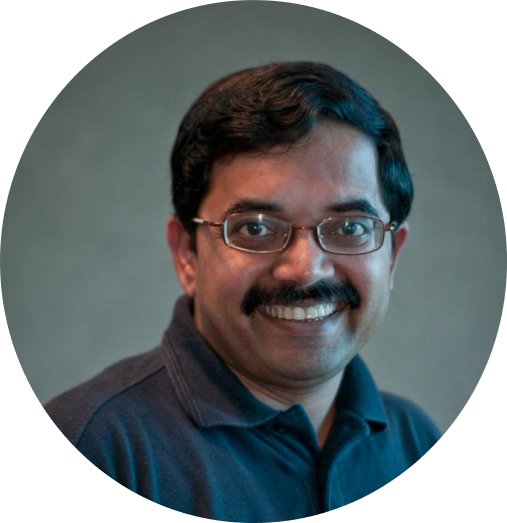 Dr. Dinesh Tukaram Bhosale
Animal Nutrition
Over 20 years of experience in the livestock sector including dairy farming. Has conducted over 1000 seminars for farmers. BVSc & A.H. from Bombay Veterinary College, MVSc., and holds a doctorate in animal nutrition from Indian Veterinary Research Institute (IVRI). Member of several reputed national level industry boards and has extensive on-ground experience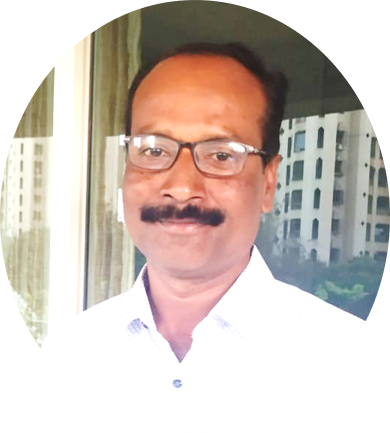 Dr. Atul Subhash Phule
Breeding and Reproductive Problems
Over 20 years of rich experience as a practitioner providing animal husbandry health services to dairy farms. Focused on improving the reproductive health of animals in dairy farming. Worked with reputed organizations in the livestock sector & trained numerous animal health professionals and dairy farmers over the years. A BVSc & A.H., from College of Veterinary & Animal Sciences, Parbhani.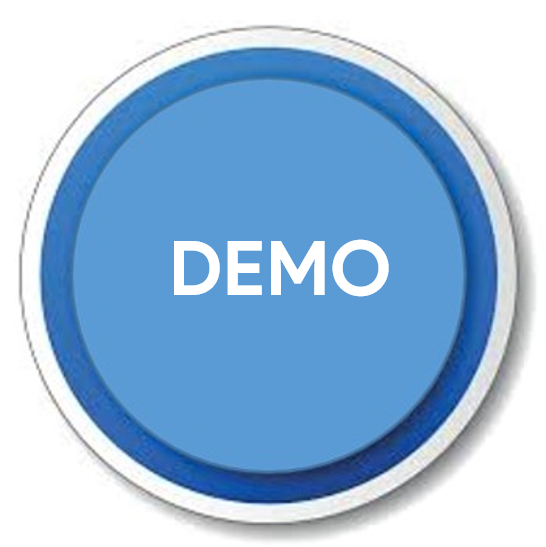 Get a Certificate of Completion On Successfully Completing the Online Course
"BOOST YOUR CAREER PROSPECTS"

After completing this course successfully you should be able to :
Assess your existing dairy farm on whether you are following the recommended scientific practices

Set up your own dairy farm using any of the designs from the course

Buy the best dairy animals that give you good milk yield and better second generation of animals

Produce high quality residue free milk in your dairy farm which can fetch you a higher price in the market

Identify and prevent various diseases from affecting your animals

Implement a proper breeding policy in your dairy farm and get "one calf a year"

Provide the right kind of feed and fodder to your animals so that your costs reduce and profits increase in dairy farming

Provide good pre and post calving care to animals and improve milk yield and reproductive efficiency

Develop the calves and heifers in your dairy farm into high milk yielding animals

Identify the problems in your animals and call your veterinary doctor in time for the best solution

Use different kinds of marketing techniques to get a better price for your milk products

Manage the finances of your dairy farm better and increase the profits of your business
"Every information to help you set up a successful dairy farm"
" Every other information to help you manage a successful dairy farm"
NOW GET DISCOUNT ON ORIGINAL PRICE
(For limited period)
BUY COURSE FOR Rs 3999/-.
After purchasing this course you will get
Over 300 practical videos
18 hours of video content
Expert support for 3 years

10 different housing designs
Floor, shed & cubicle designs
Milking parlour design
Downloads

Charts of Reproductive Health, Deworming & Vaccination

Withdrawal Periods of Antibiotics

Fodder chart for different agro-climatic zones

Diet charts for animals in different age groups
Costing sheet with sample profit and loss
Dairy Development schemes of the government
Chart of sizes for silage pits and bunkers
Free Tools
Farm Check & Find Animals
Courses Included with Purchase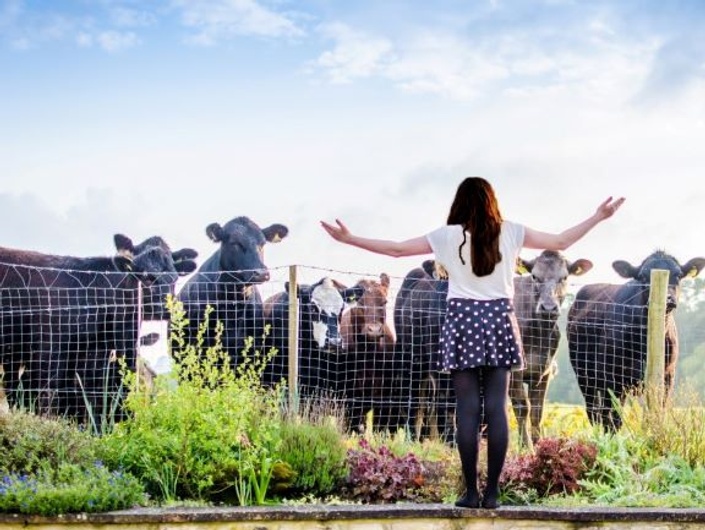 Selecting the Best Animals for your Dairy Farm
Master the art and science of selection with expert guidance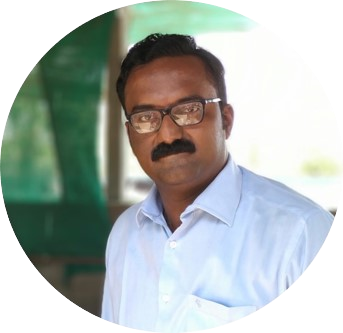 ₹599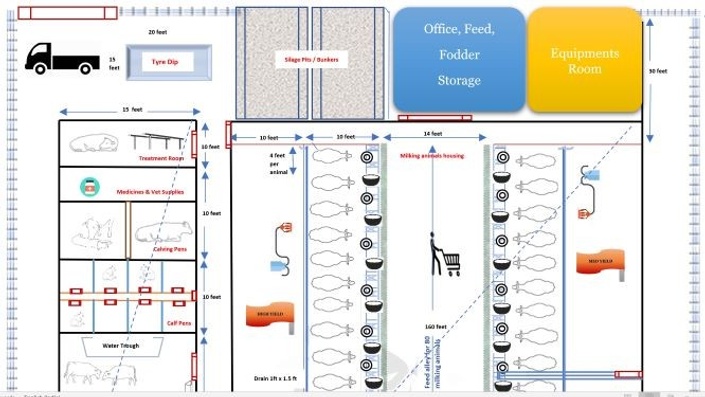 Housing for Dairy Animals
Get 10 designs. Learn how to make your farm a smart dairy farm, whether its old or new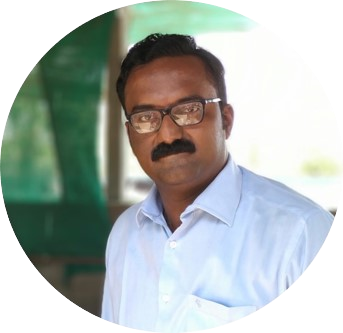 ₹599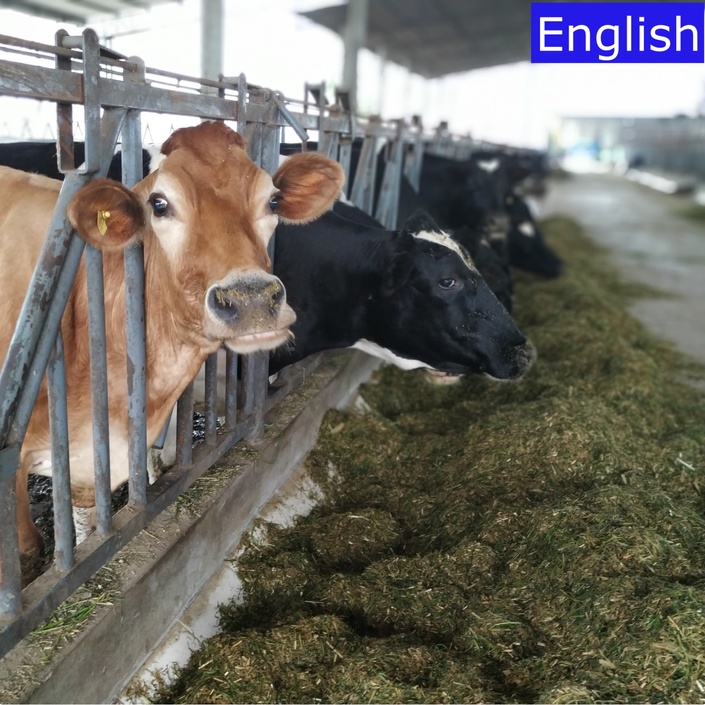 How to Prepare Good Quality Silage for your Dairy Farm
Prepare a year's fodder in a week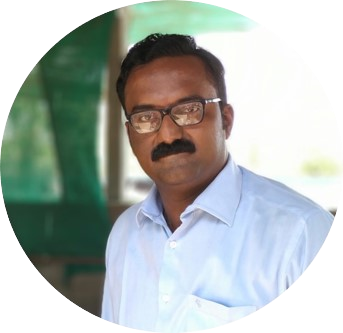 FREE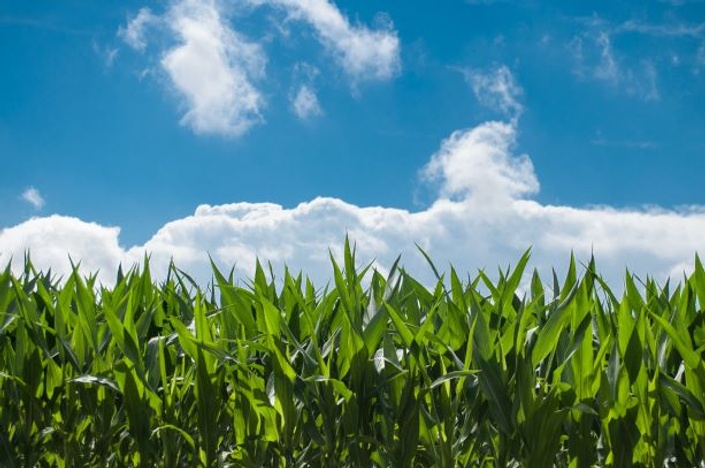 Nutrition for Dairy Animals
Feed to Improve Health. Feed to Improve Profits in Dairy Farming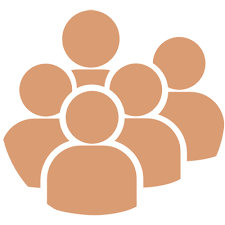 ₹599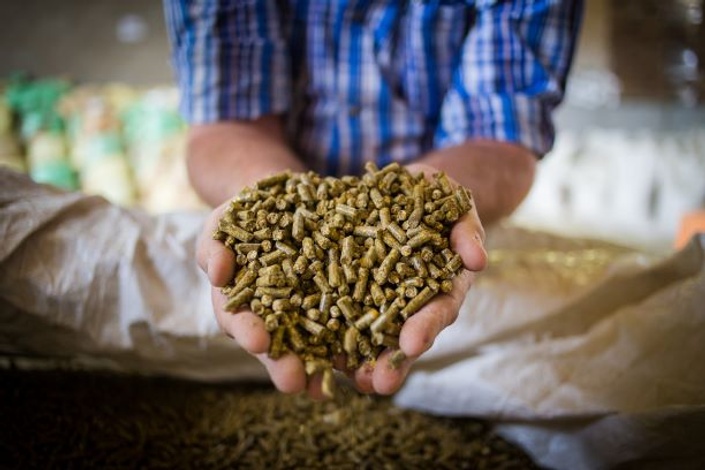 Advanced Course on Dairy Nutrition
Learn to formulate your own ration for dairy animals. Learn from the experts.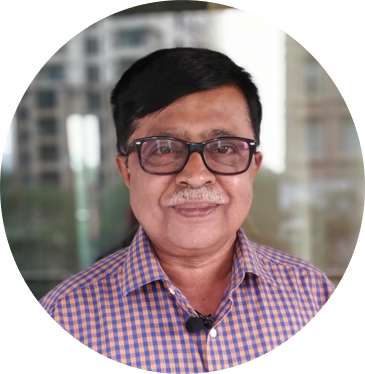 ₹599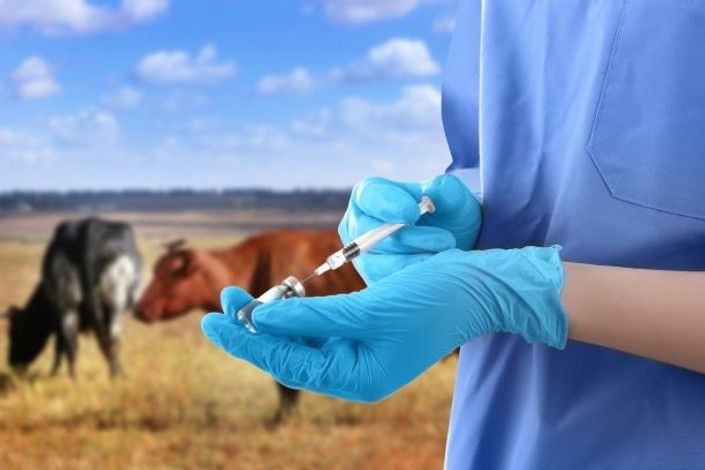 Health & Disease Management in Dairy Farming
Equip yourself with the latest in disease management for dairy farms. Health is Wealth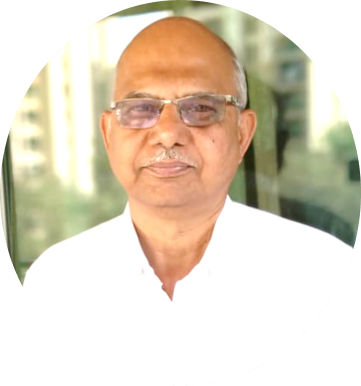 ₹599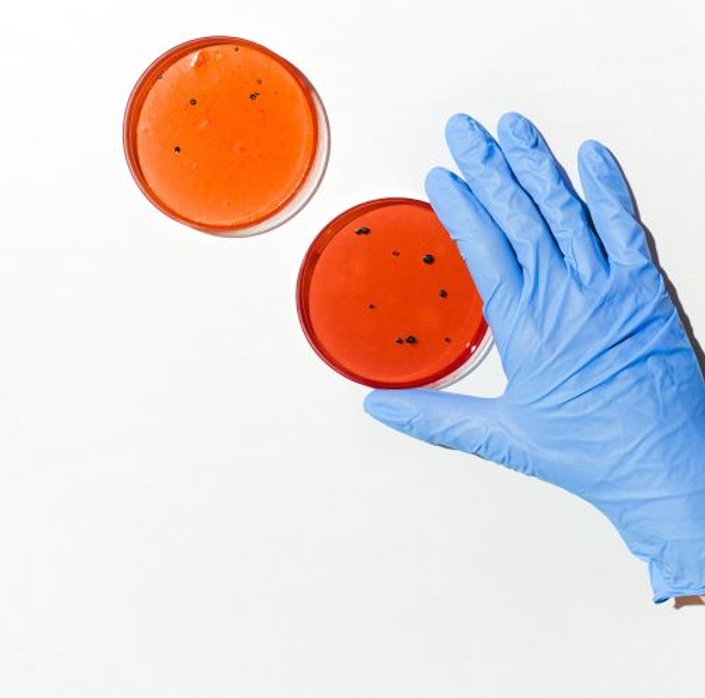 Disease Diagnosis & Laboratory procedures
Stop diseases from reducing your farm profits. Learn how to diagnose them and get timely treatment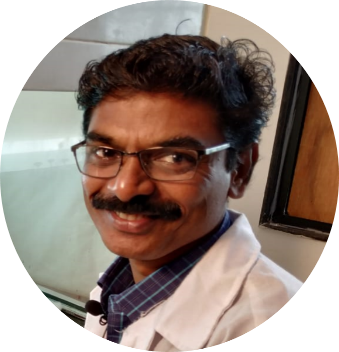 ₹599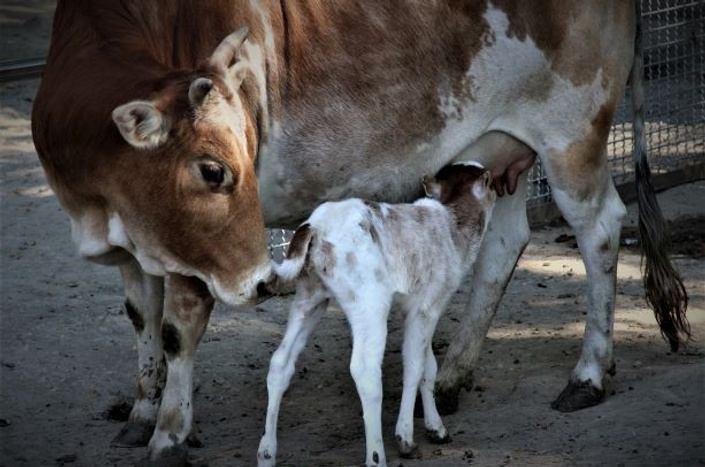 Breeding and Reproductive Problems in Dairy Farming
Learn how to improve conception rates in dairy animals. Get One - Calf - a -Year.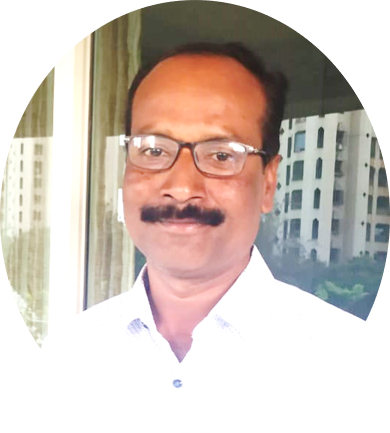 ₹599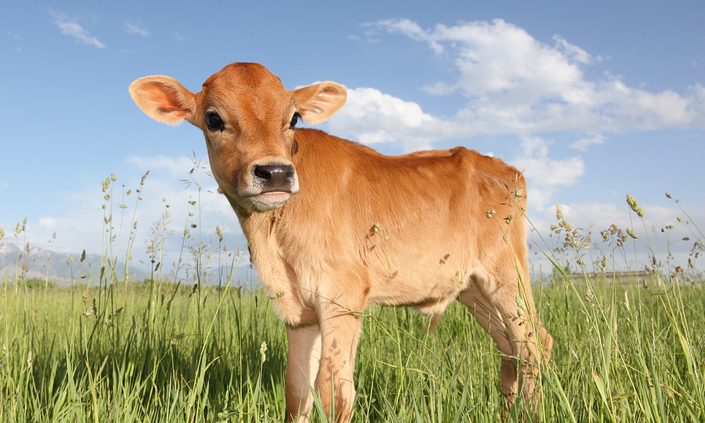 Calf and Heifer Management
Learn every aspect of how to raise calves into profitable adult animals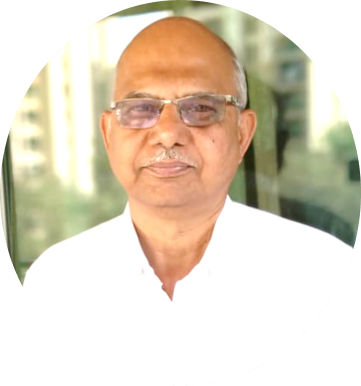 ₹599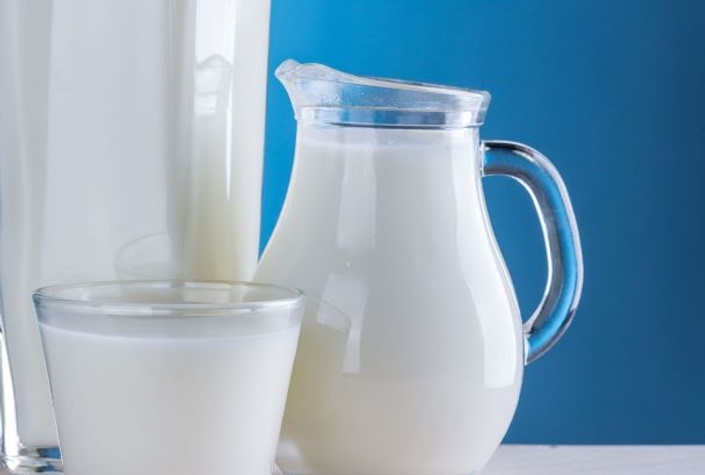 Clean Milk Production
Learn how to produce high quality antibiotic and aflatoxin free milk in your dairy farm.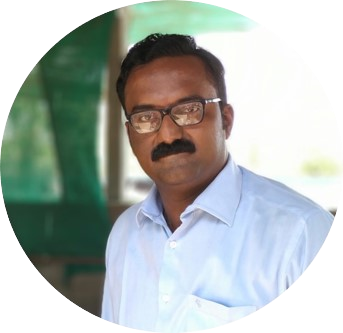 ₹599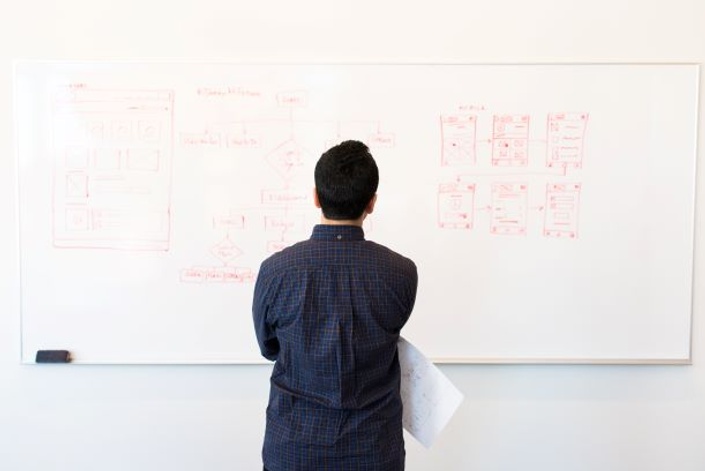 Business Planning for Dairy Farms
Learn how to finance a dairy business and create your own dairy brand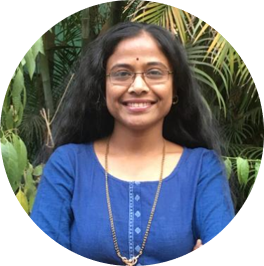 ₹599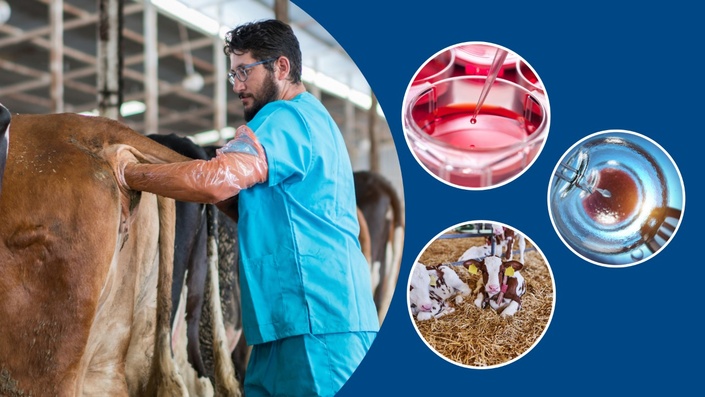 Increase your dairy profits using Embryo Transfer Techniques
Minimize fertility problems by using embryo transfer technology.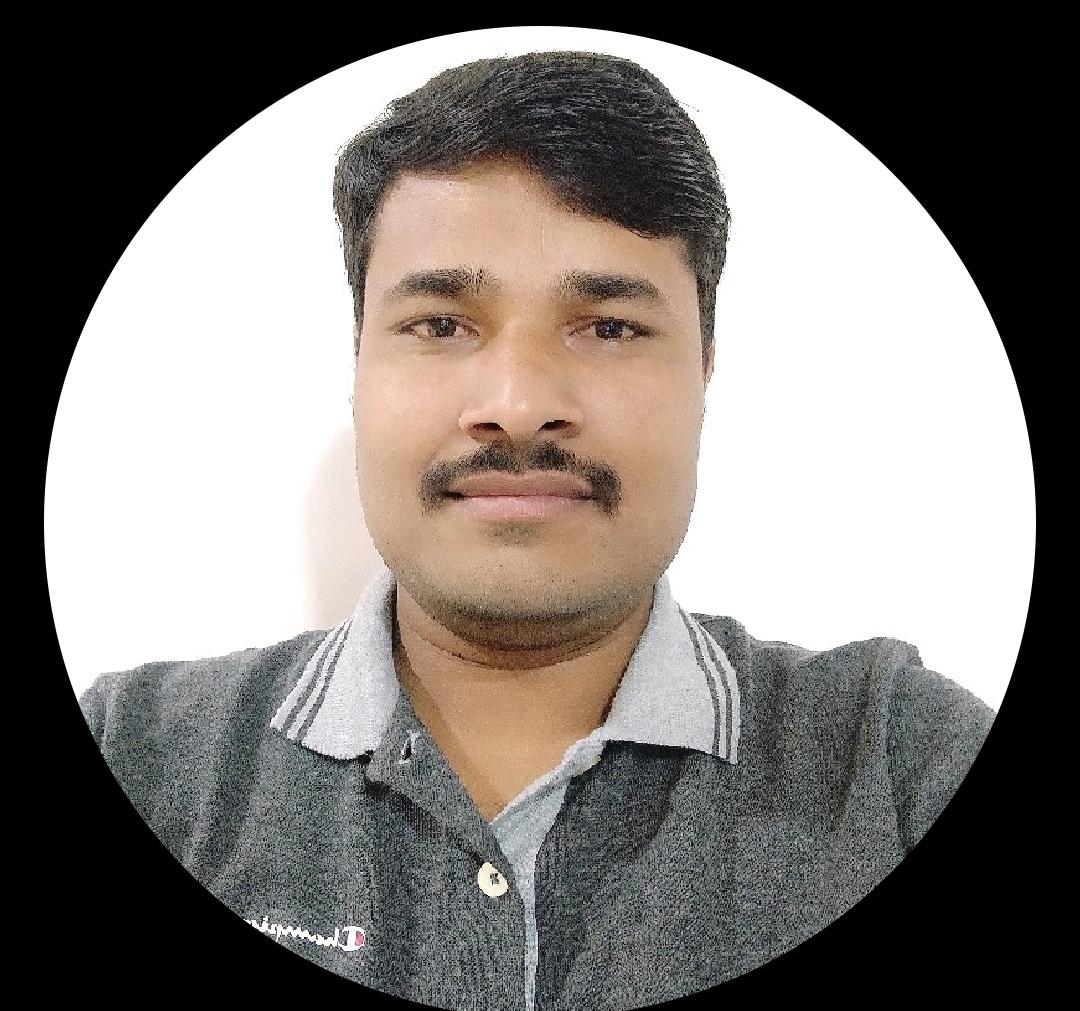 ₹599
Original Price of Bundled Course after Discount: ₹6,589
PRICE OF COMPLETE COURSE AFTER ADDITIONAL DISCOUNT Rs 3999
(All the courses given above are included in the A to Z Course)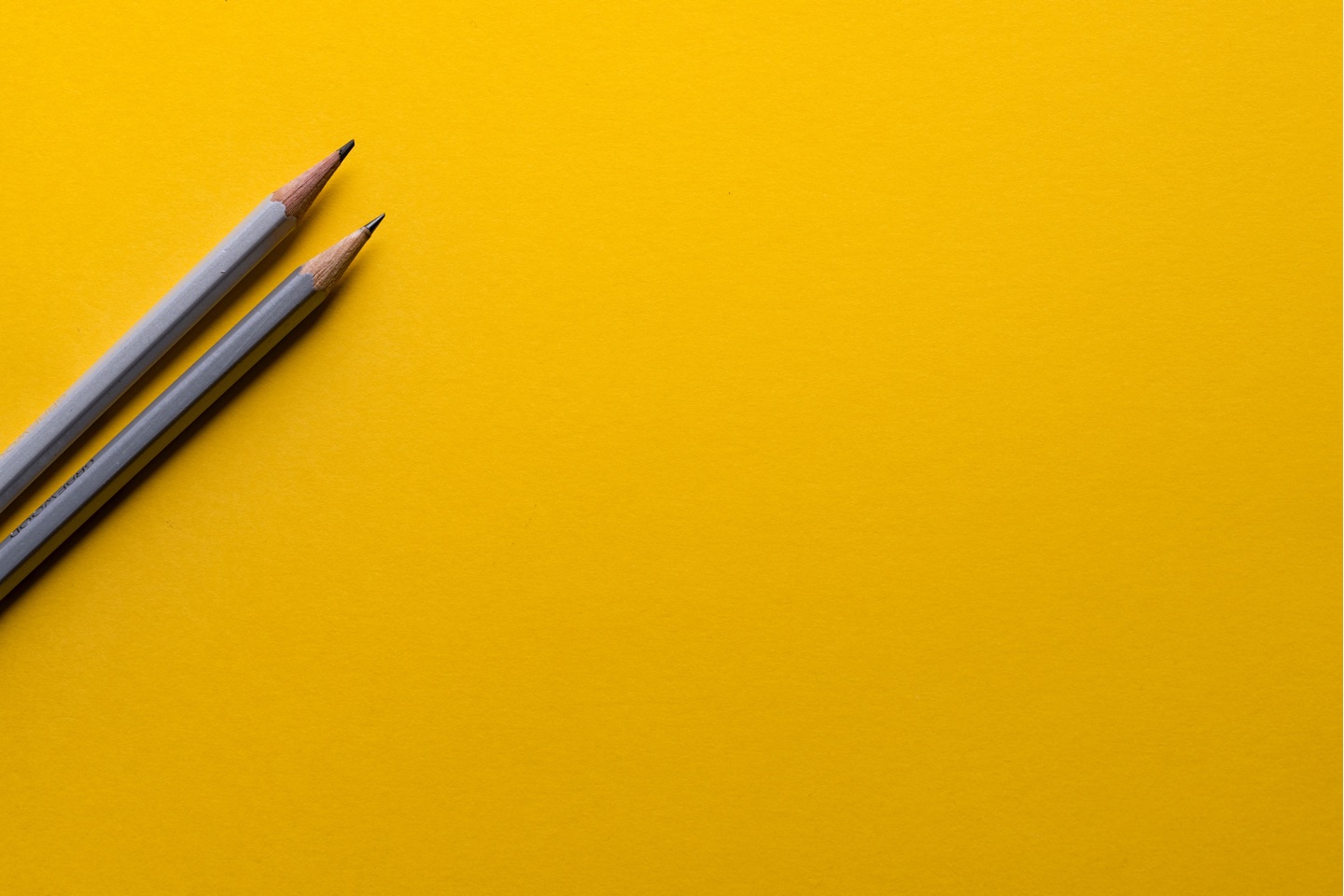 WHAT OUR CURRENT USERS SAY ABOUT US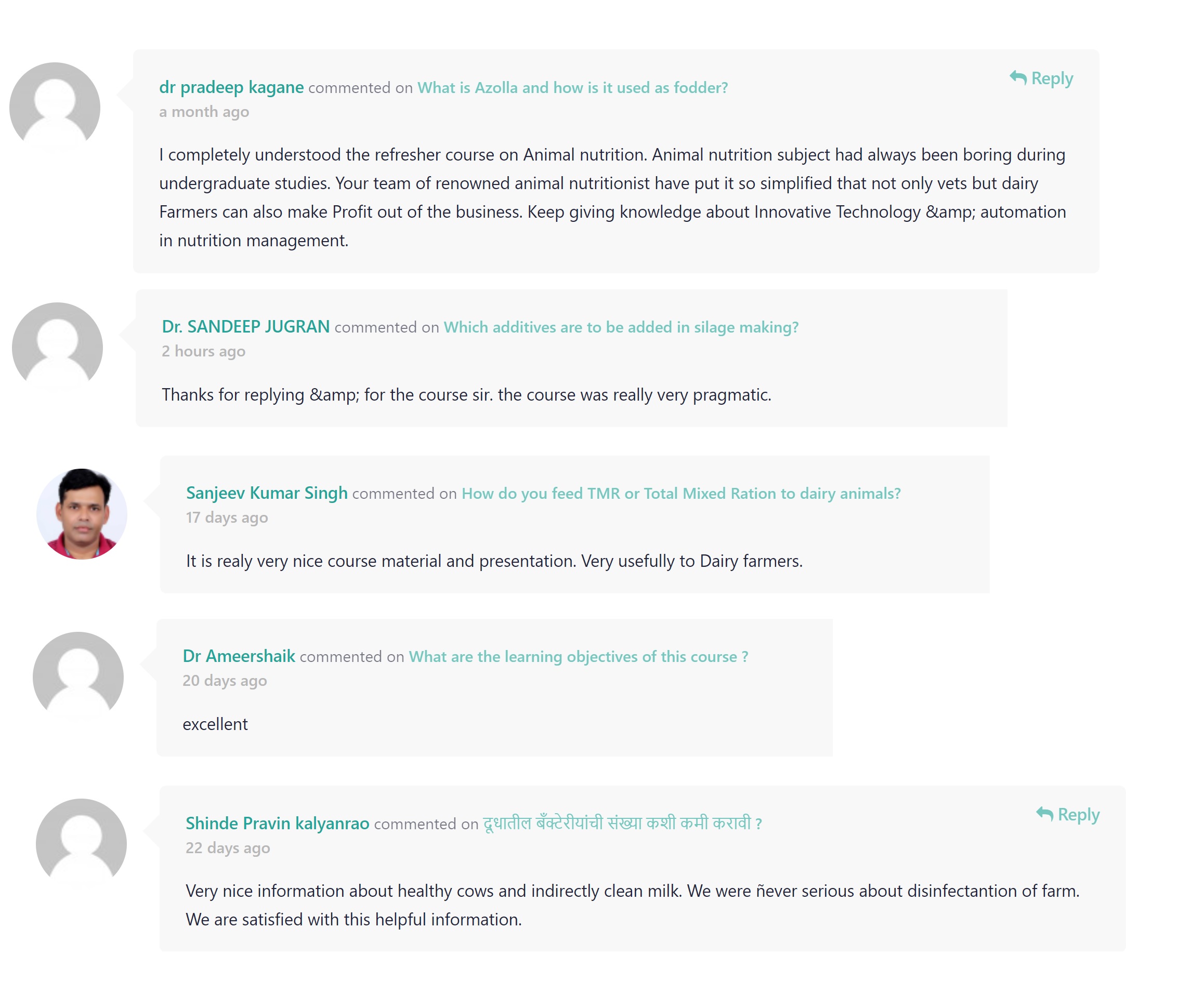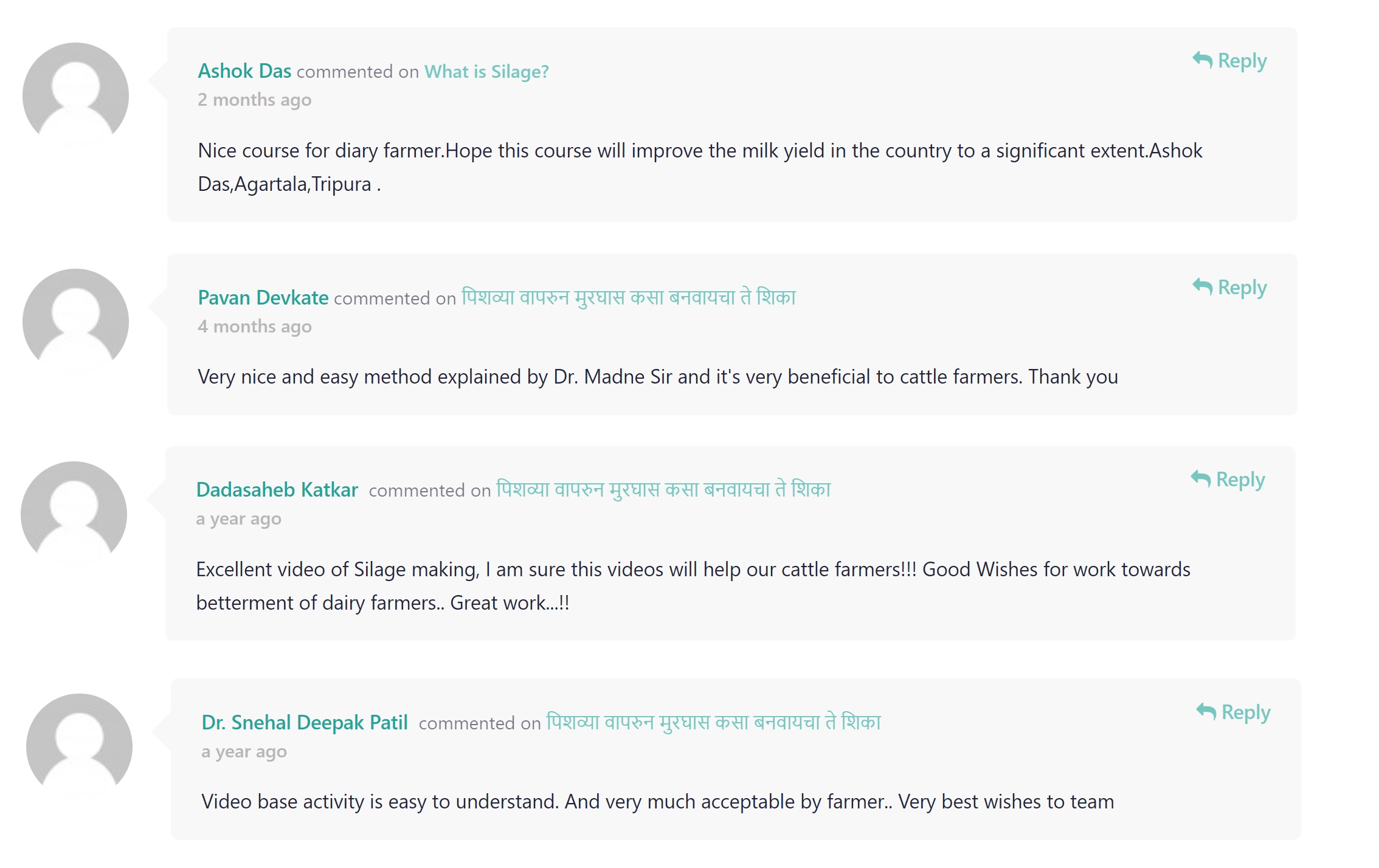 Frequently Asked Questions
How long can I get access to the course?
You will have lifetime access to this course. It is a completely self-paced online course - you decide when you start and when you finish within this period. Online support of experts will be available for 6 months.
Can I interact with the instructors ?
We would want you to make the best out of this course and become successful in dairy farming. You can always interact with the instructor through the comments section after each video. The instructor will respond to all your queries on the course or on problems that you face in your dairy farm.
What if I have other queries?
As a course user, you will have our support at all times. You can write to us at
[email protected]
for any query that you may have. We will respond to you at the earliest possible.
Will I get a certificate of successful completion ?
Yes you will get a certificate in A to Z of Scientific Dairy Farming. After you complete all the video lectures you will get a certificate of completion.
For whom is this course applicable ? Do I need some qualifications to get this course?
This course is intended to benefit dairy farmers, students, professionals, entrepreneurs who want to set up new dairy farms or improve their existing dairy farms. Our technology platform can be used by institutions such as NGOs, companies and others for large scale training and development. You don't need to have any qualifications to be eligible for this online course. In fact our video based courses are designed with such simplicity that any person can learn and implement scientific processes in the dairy farm.